Rovinj city tourist guide
Rovinj is one of the largest and most popular tourist destinations in Croatia. Known as the "Pearl of the Adriatic" it surely deserves this name. Rovinj hasn't always just been a beauty but it has also been a working beast. It is home to a very famous fish factory, Mirna, and home to the tobacco factory which was until a few years ago owned by local people. Today its production site still produces cigarettes but under the name of a foreign brand. You can enjoy Rovinj's beauty both if you arrive from the sea or if you get lost in its narrow streets. Besides the beaches, Rovinj has a lot to offer and a guided tour of the city with a professional tour guide can certainly help you enjoy it to the fullest.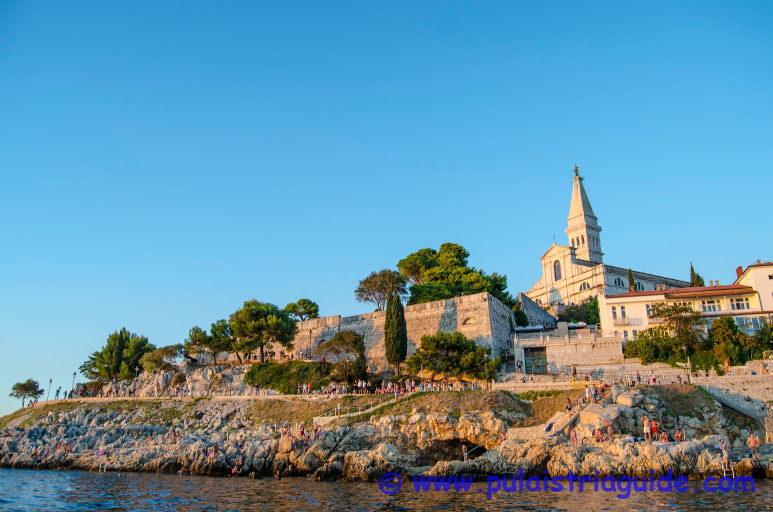 Where is Rovinj located, Istria Croatia
Rovinj is situated on the western coast of the Istrian peninsula. Istria is a region of Croatia that borders Slovenia to the north and Italy to the west by sea. In Istria there is a well-developed road network which connects it to the rest of Croatia and Slovenia via the Ipsilon highway. The closest airport is Pula International Airport, which is about thirty kilometres south. Rovinj is connected to the Ipsilon highway with its own exit near Kanfanar. Rovinj is also well connected to the north and south and to Pula by a bus network.
When to visit, the best season of the year to visit and discover Rovinj
The Istrian peninsula is known for its Mediterranean climate and low rainfall. The best time to visit Rovinj is definitely spring and autumn ... but the most lively and festive period is certainly summer, full of concerts and shows and above all a lot of sun and beach. Rovinj city beaches are free of charge and can be easily reached from the centre by car or on foot, although in summer time it is better to use the bicycle. Spring is also full of sporting events, Jazz and Rock music festivals.
Why to visit Rovinj, sightseeing, actractions and events
Well, do you want to miss the chance to see a pearl? Rovinj offers many interesting things. For five centuries Rovinj has been under Venetian rule and this is perceived everywhere, in buildings, in the streets, in squares and in its food. It is full of churches and its main church, Saint Euphemia is a sight to be seen even from the sea. It overlooks all Rovinj and is protected by the city walls as if by a strong embrace.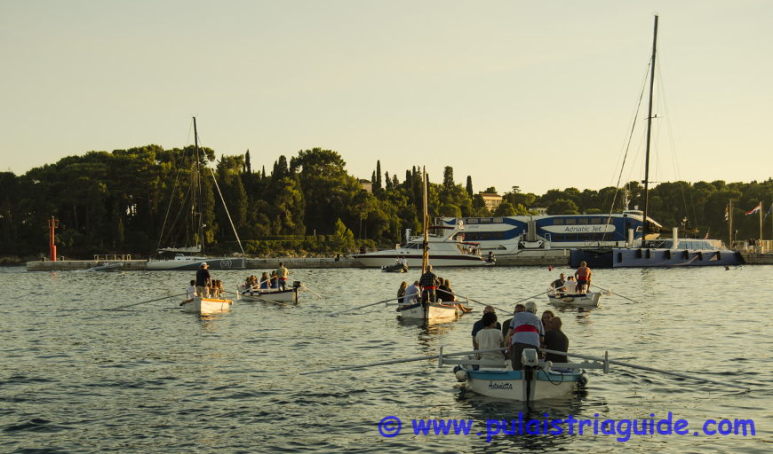 Do not miss a trip with a Batana, a typical flat-bottomed boat, and then relax yourself in what was once the meeting and exchange place for Rovinj's fishermen, the Spàcio. Here, if you are lucky, you will hear people speaking a typical language of Rovinj, a dialect deriving from the vulgar Latin, the Istrioto, and if you are very lucky you will also hear singing it in the Bitinade, a traditional way of singing in Rovinj.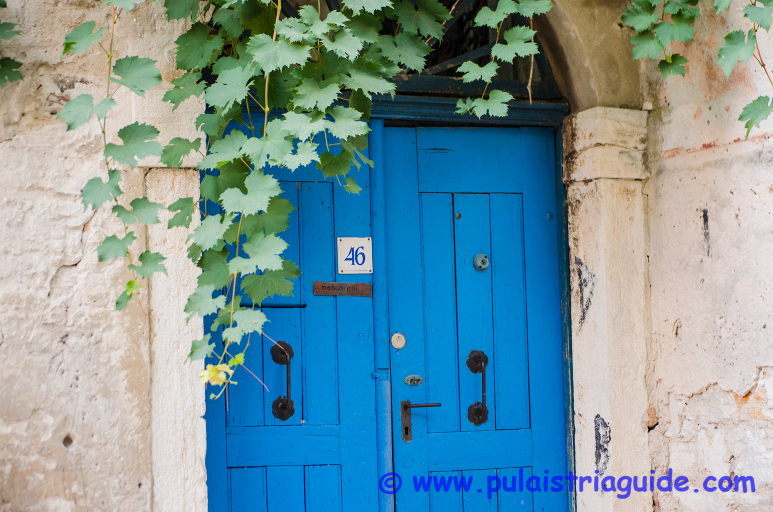 What to see in Rovinj and things to do in town
In Rovinj, what was left by the Venetians certainly stands out. Saint Mark's lion on the Balbi arch and the Califfi palace will talk to you Venetian and the entire downtown will for sure remind you of Venice. It is a pleasure to stroll through the narrow streets, looking at the facades of the buildings, the coats of arms, the colourful houses and the ateliers scattered everywhere and also looking for the best romantic spot for a photo. Rovinj together with Pula and Porec has a lot to offer and a guided tour of the city with a professional tour guide will give you an experience full of emotions.
If you come to Rovinj visit the suggestive settlement of Moncodogno. It is about ten kilometers away. If you are a nature lover and you like bird watching, then 15 km from Rovinj there is the Palud nature reserve.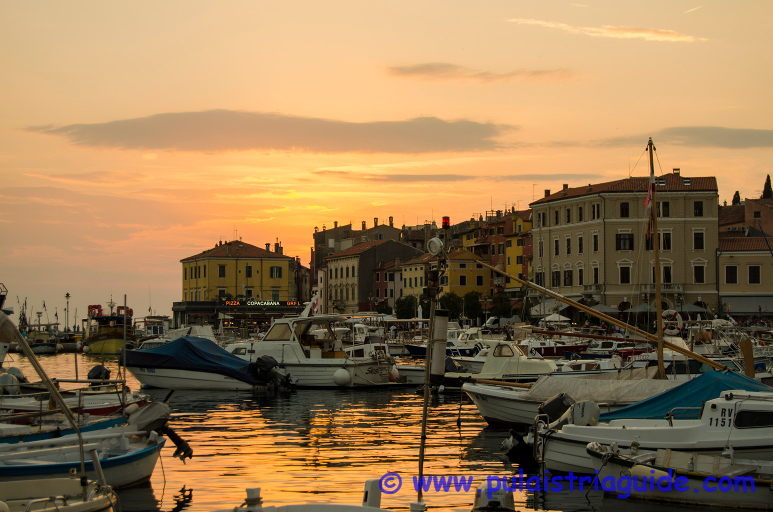 Rovinj really makes you fall in love with it each time you come here. This is what it happens to me also during my guided tours.
If you are interested in a guided tour of the city of Rovinj with a professional guide, do not hesitate to contact me. You can take a guided tour of the historical city centre or a thematic visit to the city or a tailor-made tour for groups, families and children.