Get to know your country 2023 - Upoznaj svoju zemlju 2023
For me 2023 started really well!
Today, January 15, 2023, I was very lucky and had a pleasure to participate as a licensed tour guide to the Get to Know Your Country (Upoznaj svoju zemlju) initiative organized by the Croatia Tourist Guide Association. As already mentioned in other articles, on this day the Association offers citizens free visits throughout Croatia. In previous years I participated to the initiative by offering a guided tour of the town of Vodnjan.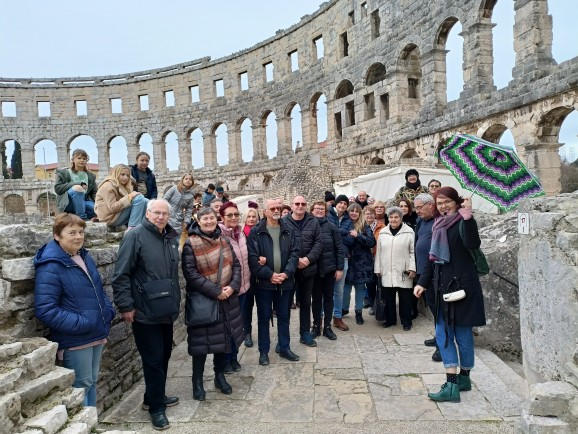 This year I chose Pula, my hometown, to give to all people from Pula and also from other places, a free guided tour in Italian. I must admit that I was pleasantly surprised by the number of people attending the event. In total about 300 participants visited Pula in Italian, Croatian and English. Only my small group which was in Italian language, counted more than 60 people! And if we consider that today was a grey, cloudy and even a little chilly day, I'd say it was a great success!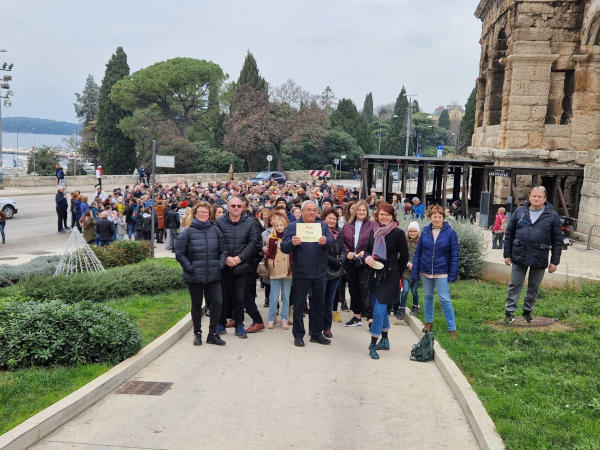 And therefore, even if the weather was against us, we still visited (all for free) the Pula's Arena, the Historical and Maritime museum (Kaštel), the Zero Strasse tunnels and we took a long walk through the streets and squares of Pula.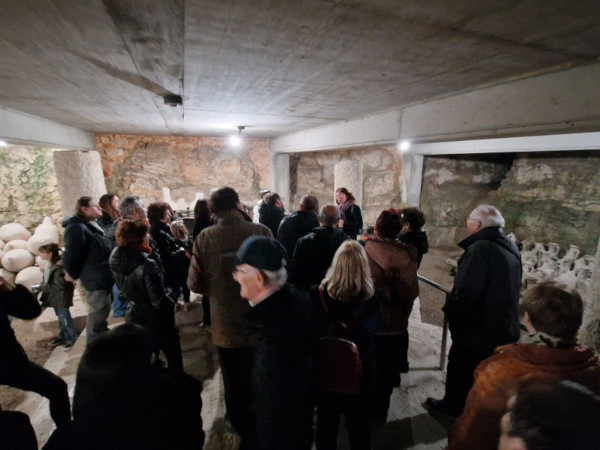 I had the opportunity to spend almost three hours with people who already know this city because they were born here, because they live here or perhaps just work here, but regardless of their already good knowledge of the city, they decided to spend a Sunday morning listening about their Pula, about its monuments, its stories and its history. That fact, that choice of theirs made me really happy indeed.
This experience has made my job even more beautiful and engaging.
And I wish to finish this thought of mine by sharing with those who are reading these words:
Thanks to the citizens of Pula and to all the people who gave me this emotion today!e
Talk to you soon.
Barbara