Boskarin, the Istrian cattle
Have you ever heard about the typical Istrian cattle? People in Istria commonly call it Boskarin or sometimes Bakin. You may have tasted its meat served in some of the gourmet restaurants in Istria. Of course this, the gourmet story, is only its recent history.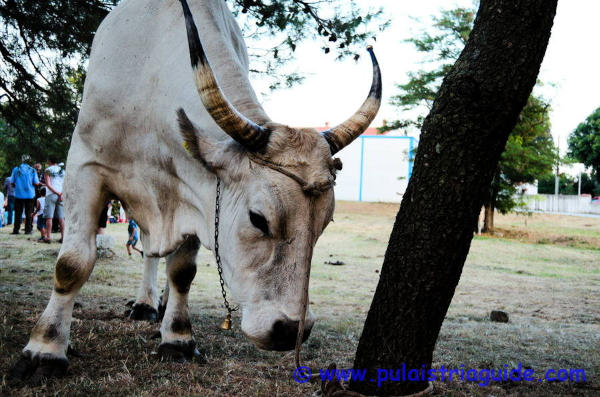 Boskarin has a long tradition in the local agricultural territory. Before the process of mechanisation, in particular the coming of the tractor, Boskarin was the main actor in the field works. It was it that with its huge strength could pull the plough and remove the great amount of stones from the hard Istrian soil. It was a proud member of the family and a good worker. As we know, times change and Boskarin, the big animal, the good worker but poor milk producer got replaced by tractors.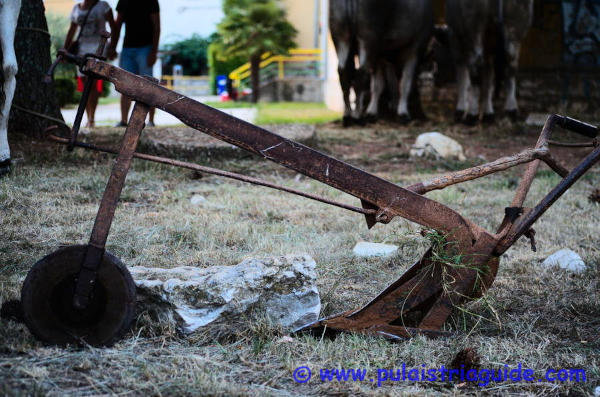 Soon the number of the animals rapidly decreased and its breed risked to become extinct.
Thanks to some good people, lovers of this marvellous cattle breed, there has started in the'90 the preservation of Boskarin.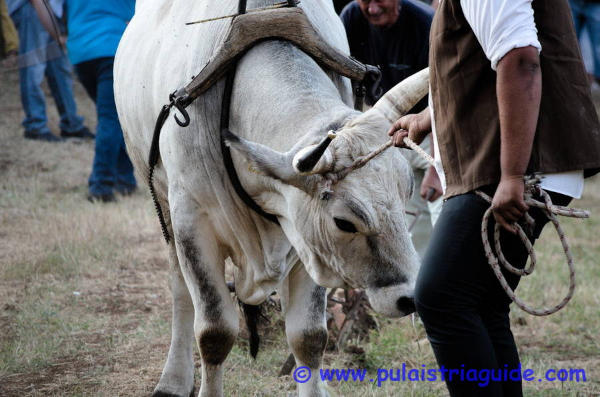 Nowadays we can count about 2000 head of livestock in Istria. The risk of its extinction is not avoided yet, but still a lot has been done.
For sure the fair of Saint Jacob in Kanfanar that takes place each year the last Saturday in July is one of the events that helps preserving this beautiful animal.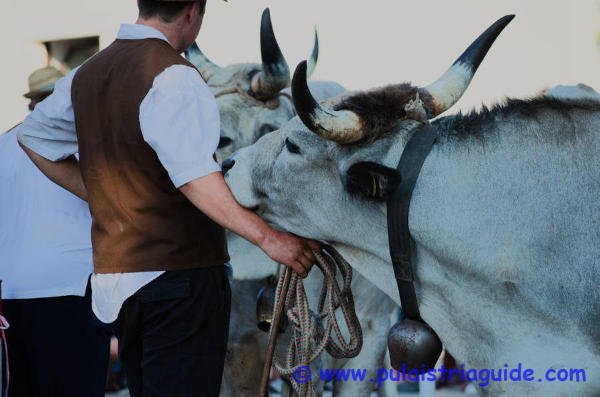 On that day you can see Boskarin working on the field, you can find the heaviest Boskarin of all (in 2018 the heaviest weighted around 1200kg!!) and also the most beautiful one.